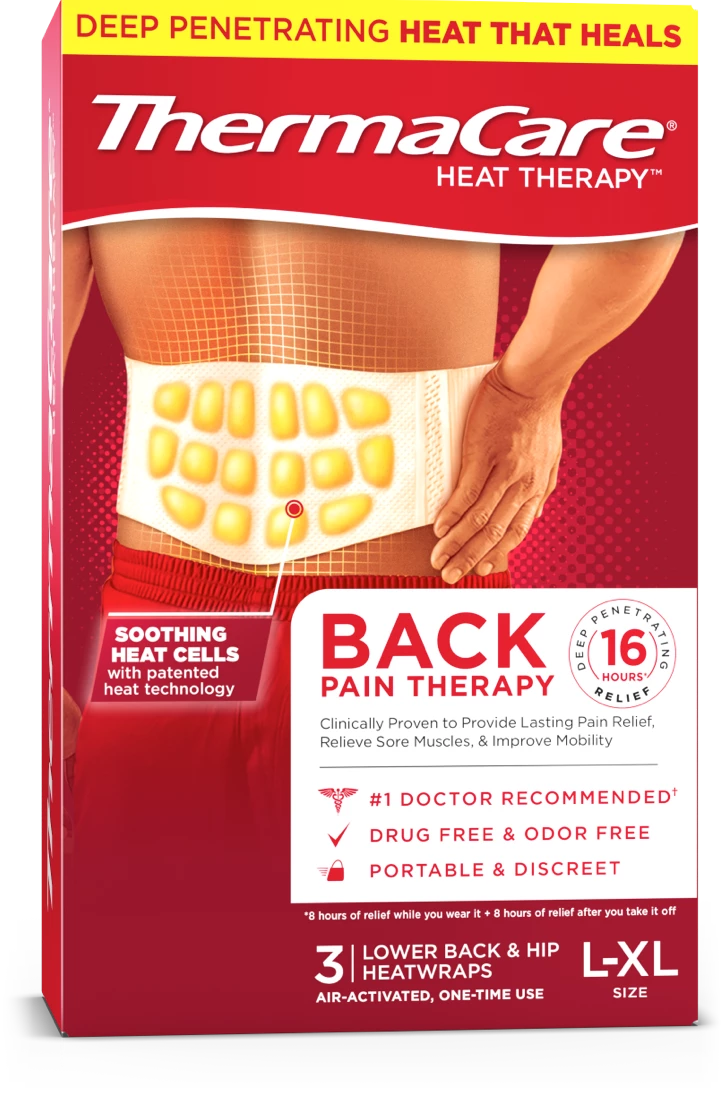 ThermaCare

Back Pain Therapy
Up to 16 hours of pain relief
Deep penetrating heat to help sooth and relax tight muscles
Portable and discreet heat so you aren't chained to the couch
Shop Now
4.7 Average Rating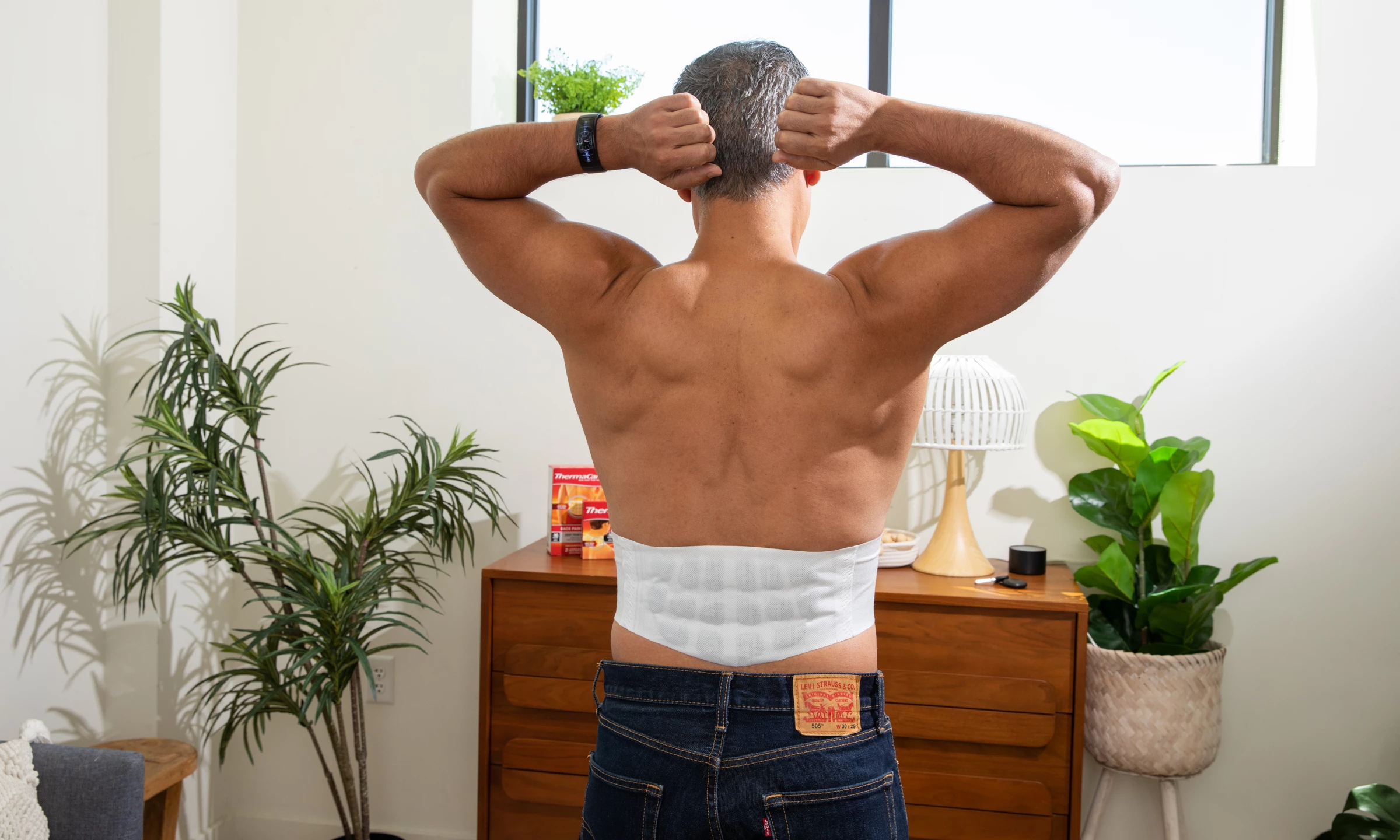 Only ThermaCare Back Pain Therapy HeatWraps are clinically proven for pain relief, and increase blood flow to help accelerate healing.
The American College of Physicians (ACP) recommends real heat as a first defense against lower back pain.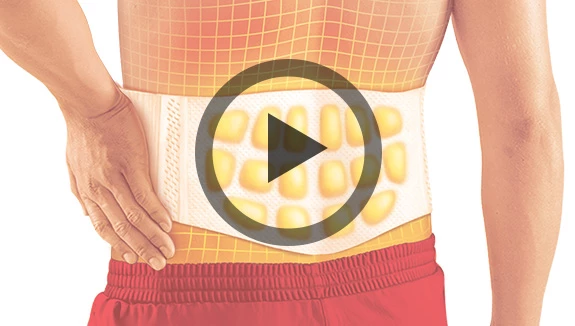 Targeted Heat Therapy
16 hours of pain relief. That's up to 8 hours of heat while you wear it, plus 8 hours of relief after you take it off.
Enhanced elasticity for a better fit and more targeted relief.
Designed specifically to fit your lower back and hip area and is thin enough to wear discreetly under clothing.
Patented heat cells get right to the source, to relieve pain and accelerate healing.
*Use as directed.
How to use ThermaCare Back Pain Therapy HeatWraps
Follow these helpful tips to get the most out of
ThermaCare Back Pain Therapy HeatWraps
Step 1
Make sure the skin where you're applying the wrap is clean, dry and free of any recent makeup, moisturizer or lotions.
Step 2
Put the wrap flat on your skin. Make sure the darker heat cells are placed toward your skin.
Step 3
Make adjustments to firmly "lock" it in place by attaching the Velcro® to the elastic, but don't over tighten it.*
*Read full product labeling for complete usage instructions
Try these Tips
for Relieving Back Pain
Did you know that about 80 percent of adults in the US experience lower-back pain at some point? It could be from lifting something heavy, playing with kids, or even sleeping in the wrong position, but the end result is a painful back. For the most part, lower back pain doesn't last too long and gets better over time, but here are a few extra tips for dealing with back pain along with heat therapy.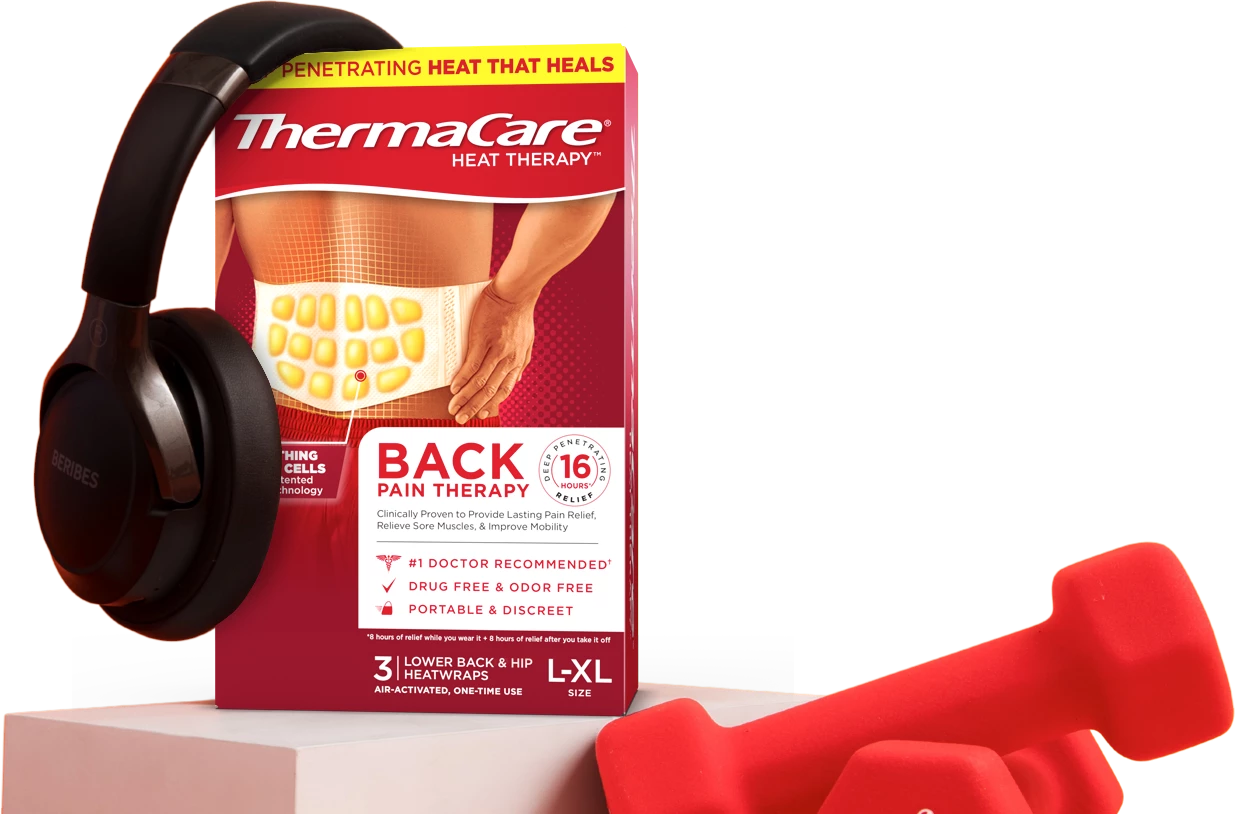 Real heat that

moves with you
Find where to buy ThermaCare Back Pain Therapy in stores near you and online to bring the heat home.
Shop Now