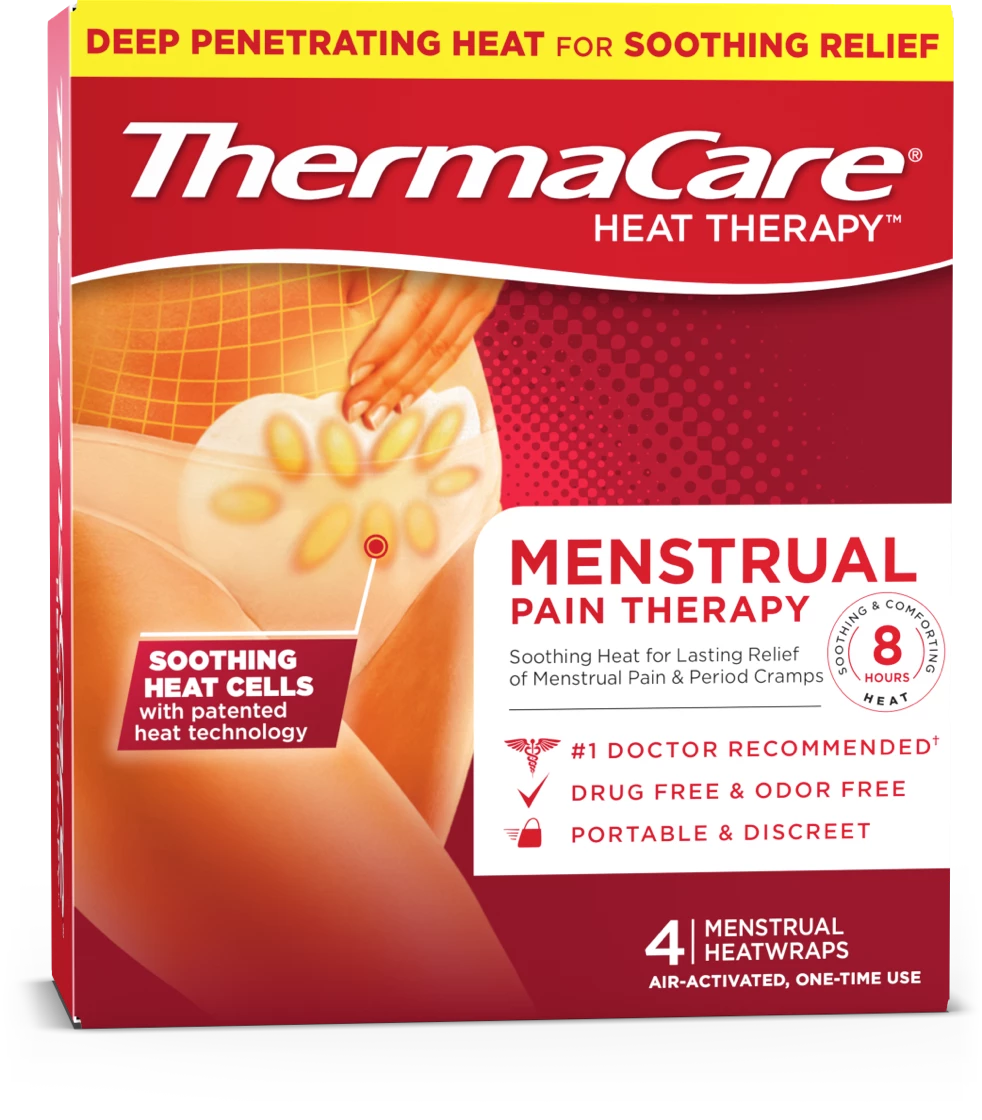 ThermaCare

Menstrual Pain Therapy
Provides soothing heat for 8 hours of menstrual cramp pain relief
Ultra-thin design conforms to your lower abdomen for discreet comfort wherever you go
Thin enough to wear discreetly under clothing
Shop Now
4.5 Average Rating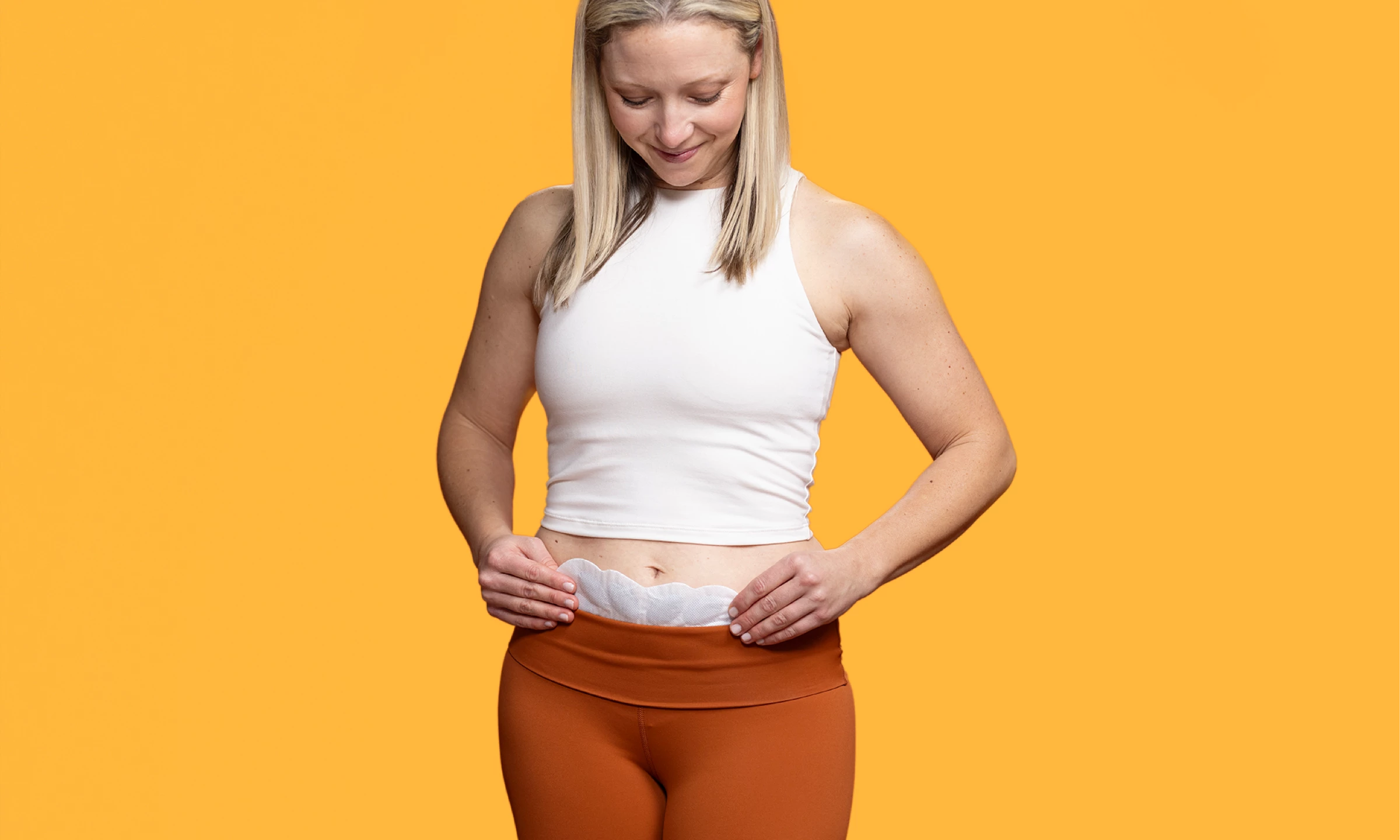 ThermaCare Menstrual Pain Therapy HeatWraps send real heat deep into your muscles to relax contractions and relieve period cramps for up to 8 hours. They're thin and discreet enough to wear under clothing on the go or while relaxing.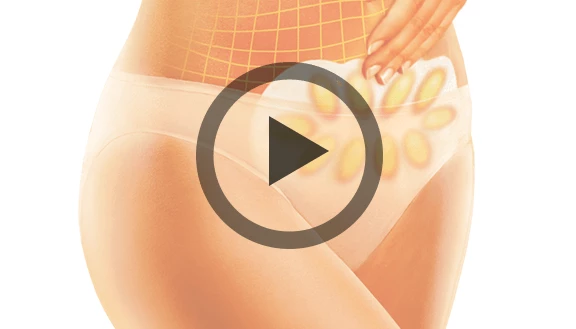 Targeted Heat Therapy
Provides soothing heat for 8 hours of menstrual cramp pain relief.
Can be worn at home or on the go.
Patented heat cell technology.
Clinically proven pain relief.
*Use as directed.
How to use ThermaCare Menstrual Pain Therapy HeatWraps
Follow these helpful tips to get the most out of
ThermaCare Menstrual Pain Therapy HeatWraps
Step 1
Peel away paper to reveal the adhesive side.
Step 2
Place on the painful area, with adhesive side against underwear and not against the skin.
Step 3
Make any needed adjustments and firmly rub over the adhesive to firmly "lock" it in place.*
*Read full product labeling for complete usage instructions
Try these Tips
for Relieving Menstrual Pain
It's common for women to experience some cramping with their period. It starts a day or two before their period starts and can continue for a few days after it ends. The pain comes from increased prostaglandins, which trigger uterine muscle contractions to help expel the uterine lining.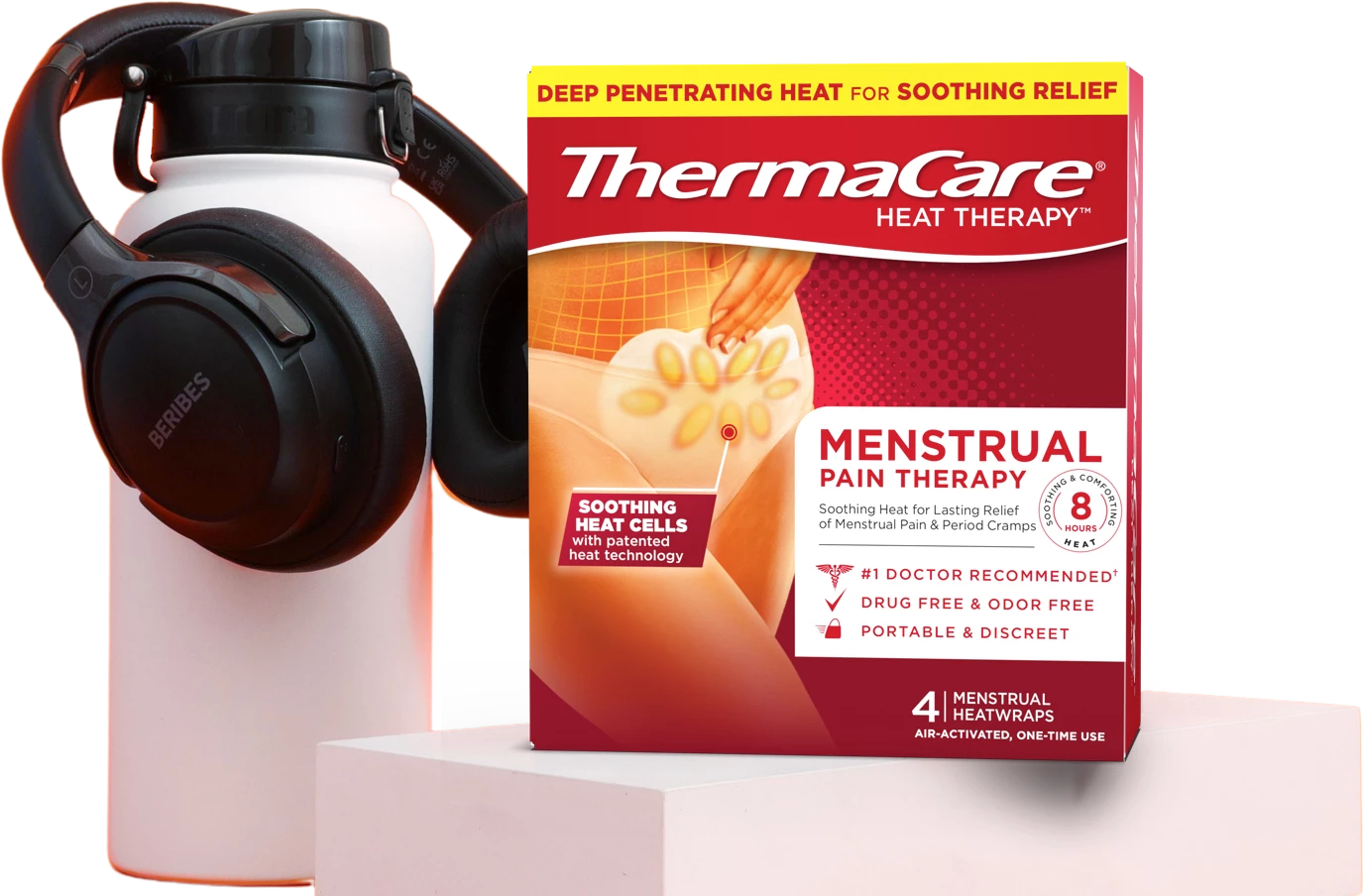 Real heat that

moves with you
Find where to buy ThermaCare Menstrual Pain Therapy in stores near you and online to bring the heat home.
Shop Now