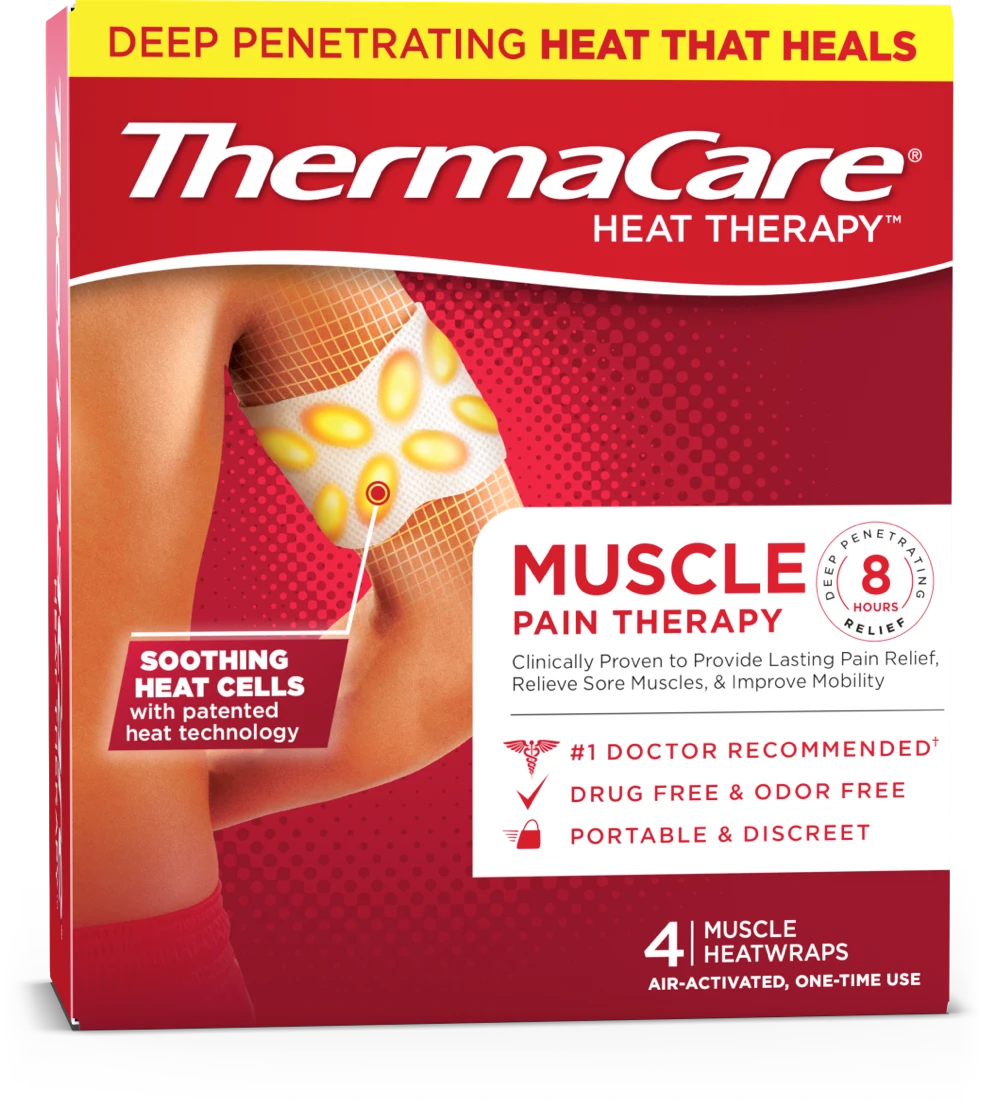 ThermaCare

Muscle Pain Therapy
Provides 8 hours of continuous muscle pain therapy
Designed specifically to help relieve pain associated with muscle aches, stiffness, tightness, muscle spasms, and cramps
Flexible enough to wear while on the move, exercising, or relaxing
Shop Now
4.4 Average Rating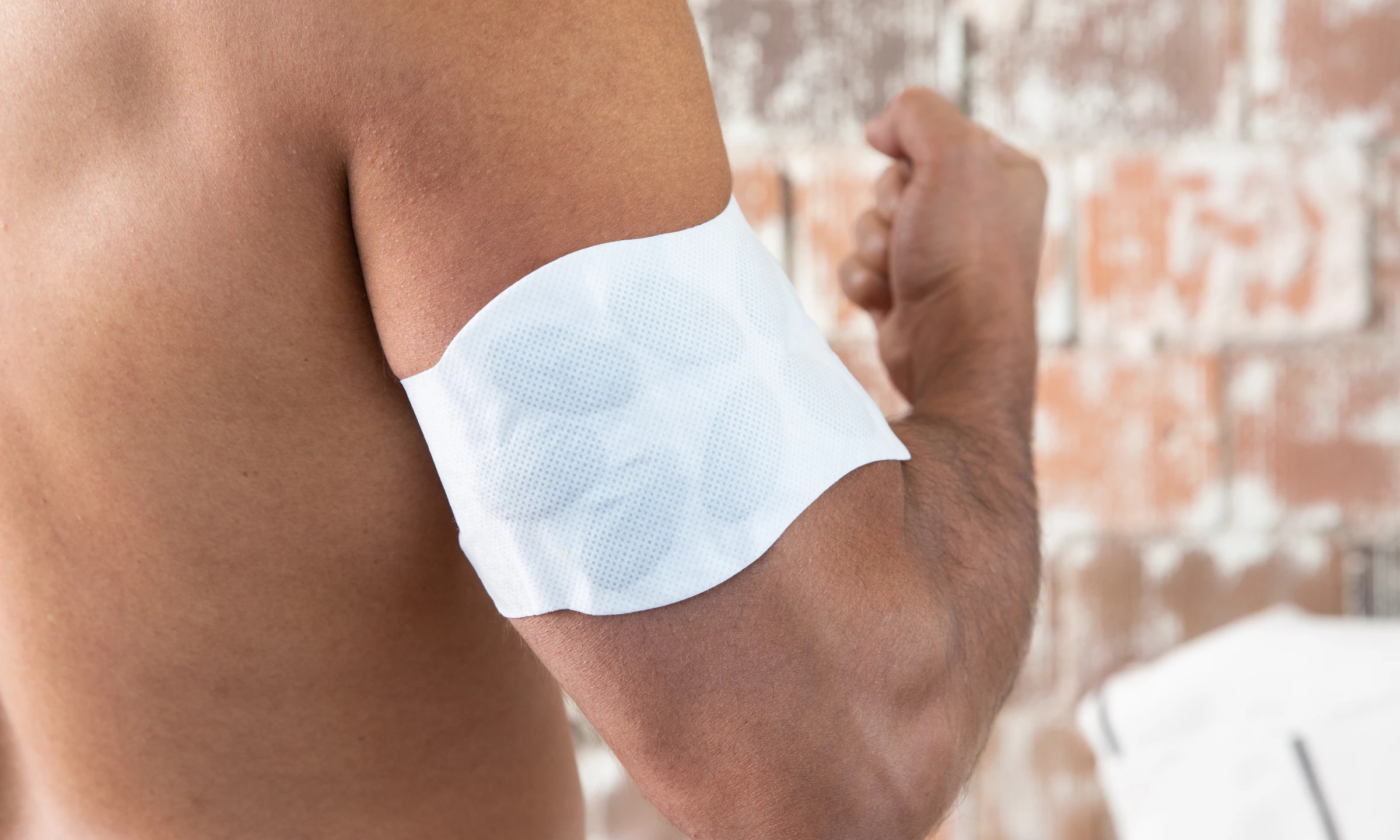 ThermaCare Muscle Pain Therapy HeatWraps lets you take the benefits of heat therapy with you on-the-go, so you can unlock tight, sore, and stiff muscles no matter where you are. They work on multiple locations on your body, delivering portable, long-lasting pain relief wherever you need it, and increase blood flow to help accelerate healing.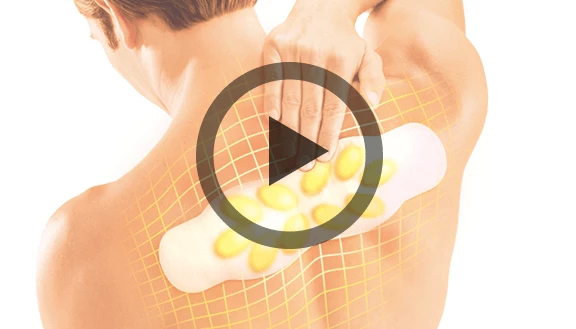 Targeted Heat Therapy
Patented heat cell technology penetrates deep to the source of pain, to help relieve pain and accelerate healing.
Thin enough to wear discreetly under clothing.
Provides 8 hours of continuous muscle pain therapy.
*Use as directed.
How to use ThermaCare Muscle Pain Therapy HeatWraps
Follow these helpful tips to get the most out of
ThermaCare Muscle Pain Therapy HeatWraps
Step 1
Make sure the skin where you're applying the wrap is clean, dry and free of any recent makeup, moisturizer or lotions.
Step 2
Put the wrap flat on your skin. Make sure the darker heat cells are placed toward your skin.
Step 3
Make adjustments to firmly "lock" it in place by attaching the Velcro® to the elastic, but don't over tighten it.*
*Read full product labeling for complete usage instructions
Try these Tips
for Relieving Muscle Pain
Whether you're recovering from a workout at the gym, or soreness after moving heavy boxes, here are some tips that can help relieve muscle pain in addition to wearing ThermaCare Muscle Pain Therapy HeatWraps.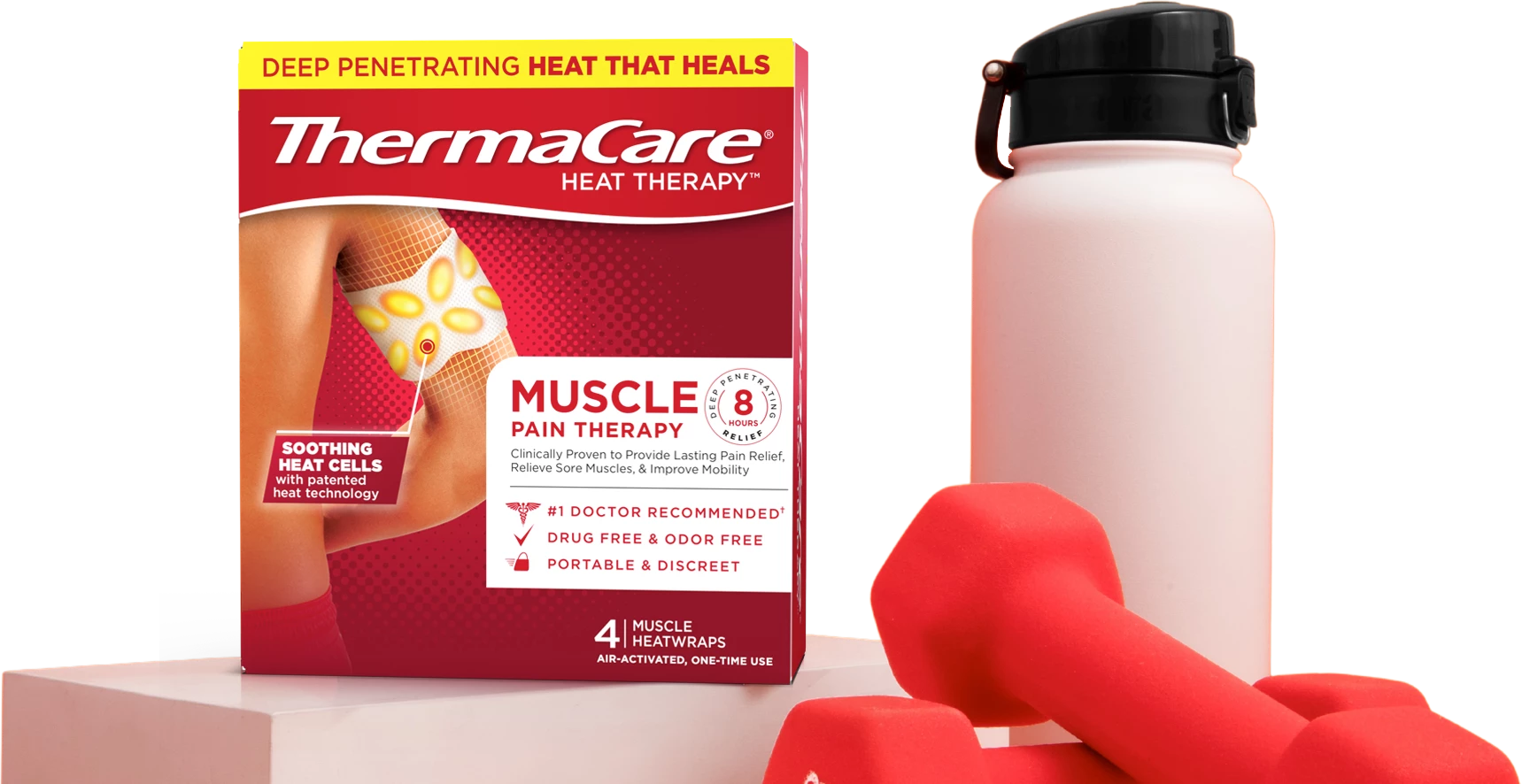 Real heat that

moves with you
Find where to buy ThermaCare Muscle Pain Therapy in stores near you and online to bring the heat home.
Shop Now